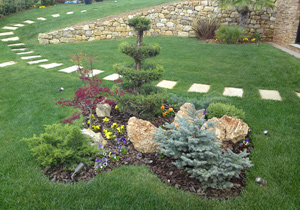 Company
"GARDEN & GREEN ROOF" company, now with a brand new name, but with the same two persons in charge: the agronomists KATERINA VALETOPOULOU & AGIS MITAKIDIS carry on their activities and has been offering services for the last fifteen years regarding construction, improvement, reconstruction, maintenance and irrigation of gardens, as well as the creation of patios and atriums.
The company is now entering the field of
green terrace rooms
. In collaboration with the top companies in the field that stand out for innovation and quality, we guarantee the best result.